Are you ready for some updates in your home for 2021?  2020 kept us in our homes more than usual and that might have you thinking of some new design elements or updates.  But where to start?  Our team can give you some inspiration in order to tackle those home projects.
If we are thinking about our family rooms and dining areas, we may want to add comfort without removing our sense of style.  A good place to start is to create boards of what you want your space to look like.  Whether you want a more Beach Park vibe or something with a little Casual Elegance – we are here for you. Selecting your design style is all about personal preference and what makes you feel most at home.
So let's dive into some color trends for 2021.
Interior Design Trends for 2021
Black and white are always classic.  Having white walls with black details provides a sophisticated contrast.

Green painted walls with matte finishes are a favorite.  Playing with green hues can present a refreshing vibe – celebrating the outdoors on the inside can also be fun.  We may still see some green cabinets as a desired trend in the upcoming year.

Shades of gray or gray with pops of color will bring life to the room.  Yes, gray is a great neutral that pairs well with playful colors – it is versatile and is the perfect foundation to transform into various design elements

Raw and beige elements give a relaxed feel. This is a classic color palette that does well in many rooms of the house.  Beige walls with wood accents help to give a cozy feeling and looks very appealing.

Two shades of blue mixed with white and raw wood accents are reminiscent of the sea.  Which can provide an inviting

coastal

feel. Blues convey a sense of peacefulness, calmness and comfort.

Red details for a dramatic look, even if it is just one burgundy wall.  One wall in a red tone is warm, vibrant, and captivating.  This could be a good option for a dining space.

Orange can translate into energy and can influence your mood, in a good way.  If you are not sure about a true orange, but want a feeling of warmth – peach or terracotta can be used in an environment with a rustic personality.
You may also see more gold tone metal accents play a big role in interior design trends for 2021.  Gold finishes in the kitchen or in the bathroom are just a couple of places you may begin seeing touches of gold.
There are so many colors to curate a look that fits perfectly within your home. Sustainable materials are still really important to add elements of elegance.  Celebrate your uniqueness and individual characteristics in your home to make you feel good about the space.  
Now that we went over some of the main living spaces in your home – let's go over some things you can do to update your bathroom.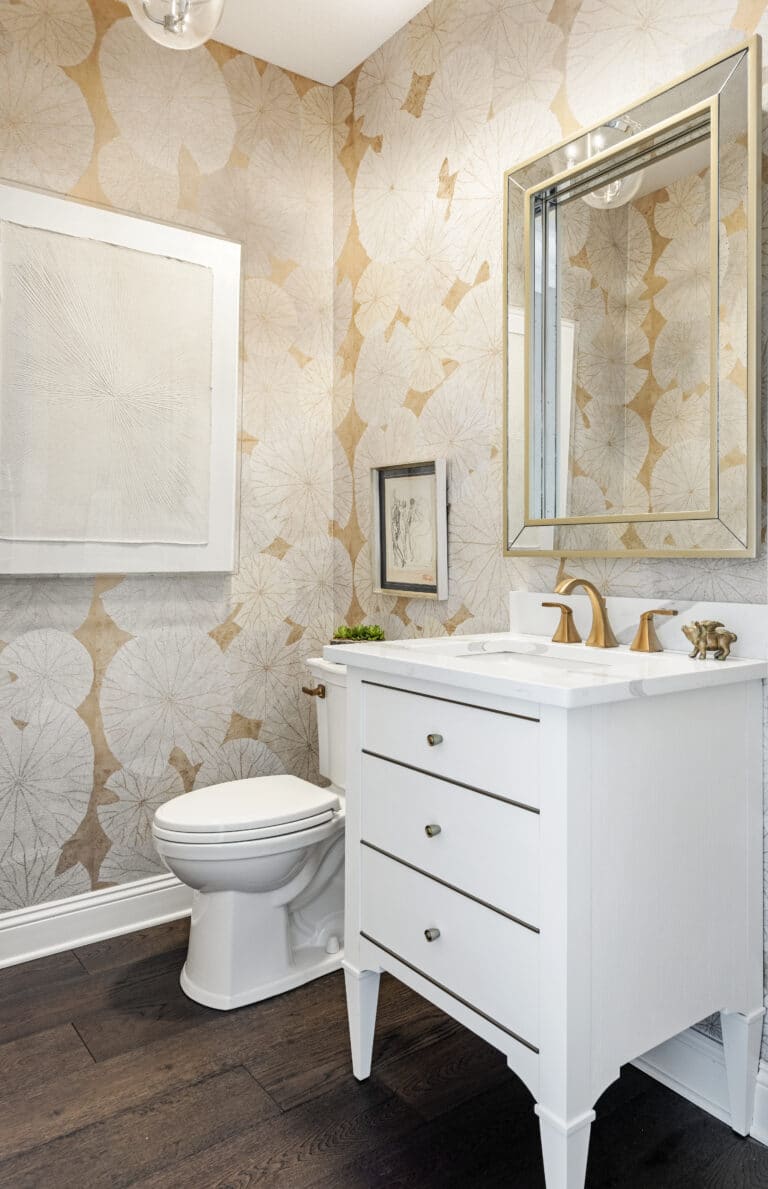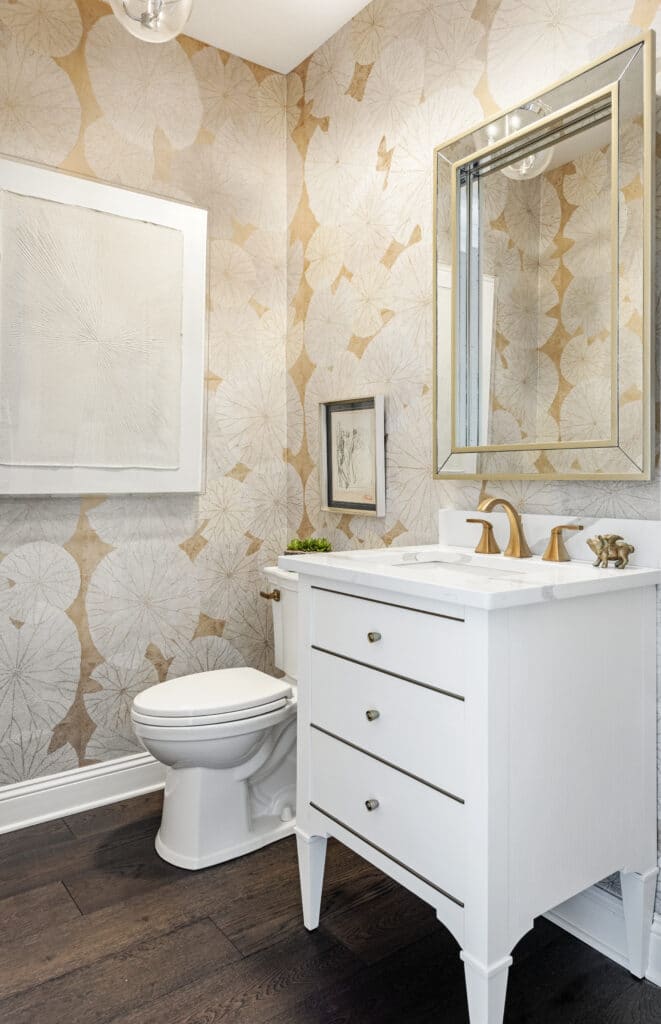 Inspirational Tips To Stay On Trend with Your Bathroom in 2021
Marble, stone, and concrete – yes, sandy or smooth finished concrete mixed with textural contrasts like wood and a plush rug will be an important bathroom trend. 

Functionality and a minimalist look will give your space a sense of order and create a quiet atmosphere.  

Make the space comfortable with ambient lighting and a beautiful dressing table with a stool or chair to put on makeup.

Gold metals balanced out with natural elements inject style and reflect light. Organic meets modern will play a big role as an upcoming bathroom trend.

Small tiles and tiles with a geometric pattern will offer an elegant appeal.

Large bathroom mirrors and simple lines are common in modern spaces.

You may also see the use of terrazzo on the floors or as a pattern on bathroom walls.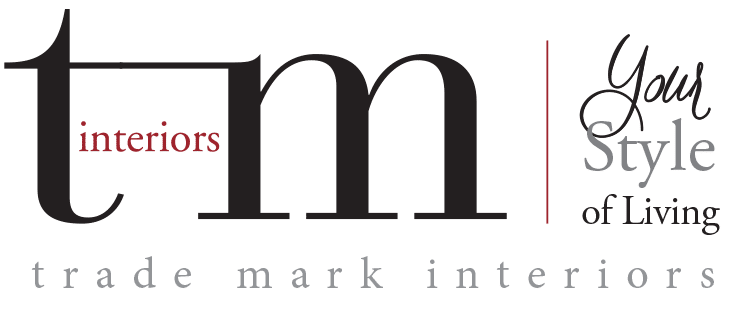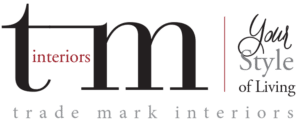 Some of these projects are fun to do on your own.  Maybe you don't need renovations or total room updates but would like to pull in some elements that give your space a refreshed look.  If you would like some help – at Trade Mark Interiors we can help you with design solutions that are contoured to fit your needs.