The Met Gala is "Fashion's Biggest Night Out". Outfits are carefully planned and curated by designers. These designers then choose the perfect celebrity icon to display their elegant and statement inspired pieces upon.
It's a night that millions tune in to see as those red carpet looks arrive. The Met Gala is an event we often hear about for weeks following the reveal of the most incredible outfits of the year.
As we have often stated, fashion and interior design go hand and hand. Colors and textiles that are trendy and on style within the fashion industry, are often equally as trendy in the home design category. The two are forever changing, reforming, and evolving, but always simultaneously and in conjunction with one another.
Iconic Simplicity
Our first design style is inspired by Kim Kardashian and the iconic Marilyn Monroe dress she donned on the red carpet. This historic dress was designed by Jean-Louis in 1962. While classic and stunning in so many ways, its neutral colors and pop of "sparkle" provide an elegance that is truly unmatched. Just like this gorgeous powder bath.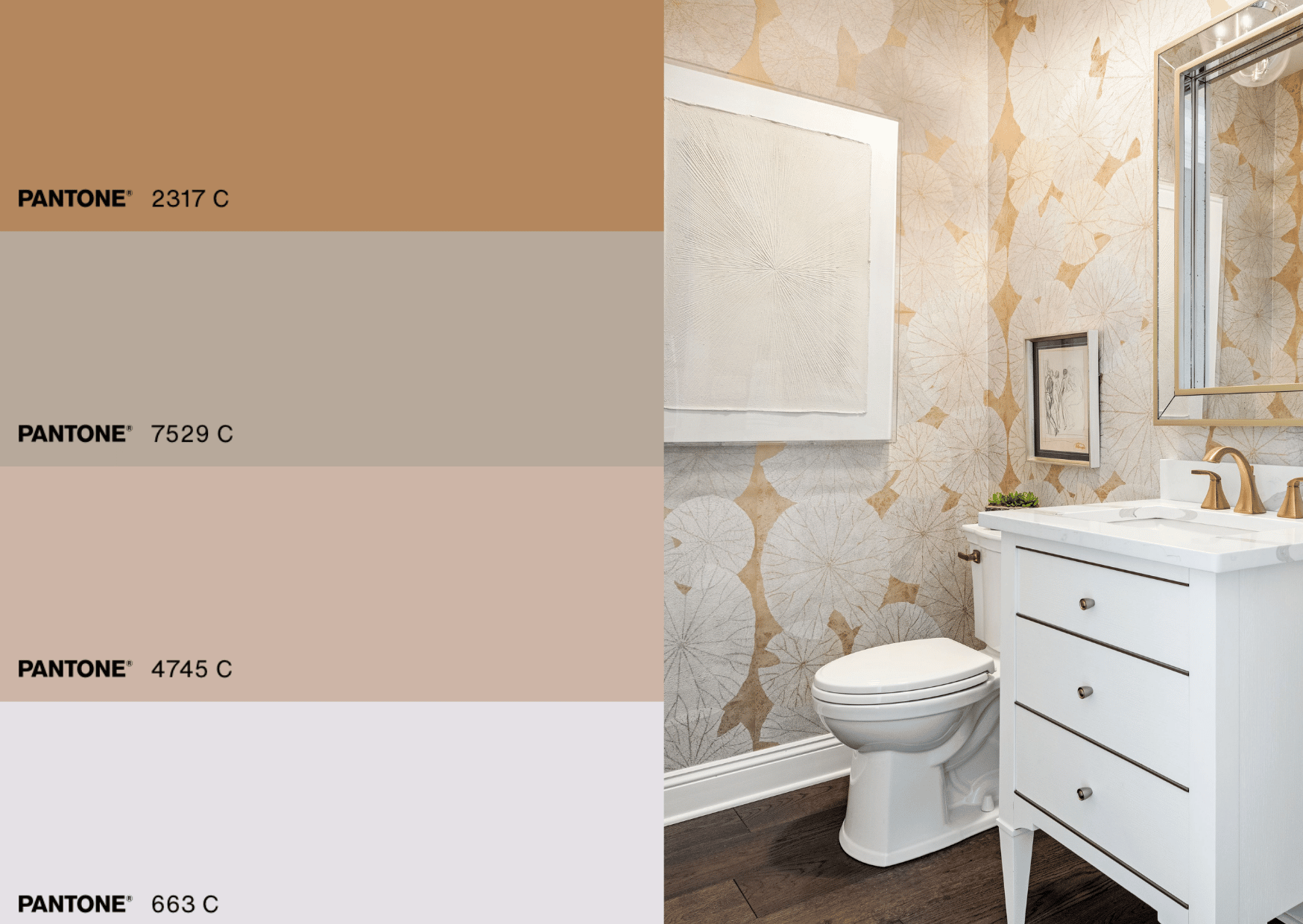 Luxurious Vibrance
Another look that we absolutely LOVED was the stunning Blake Lively's New York City inspired look designed by Atelier Versace. The dress was transformed from a rose-gold shimmer gown to a gorgeous cascade of a blue train that was highlighted by beige, brown, rose gold accents. It reminded us of this elegant, yet fun powder room that was brought to life with a fun wallpaper that featured a cascade of blue, brown, and beige designs. You can also find just a "hint" of rose gold upon the rim of the light fixture. Such a fun little touch!
Historic Elegance
Our final look of inspiration came from the ever so stunning and never disappointing Sarah Jessica Parker. Her monochromatic dress was a collaborative design between herself and Christopher John Roberts. The inspiration pays homage to Elizabeth Hobbs Keckley. Keckley made history as the first African American fashion designer in The White House. While the gown provided a statement, it wasn't done so with flashes of color or excessive textures, it made its debut as a simple black and white gingham look that told a story of creativity, history, and elegance.
While there were countless other looks we absolutely loved, these 3 pieces stuck out to us as the most iconic and the most relatable to the current interior design trends we see so often here at Trade Mark Interiors.

Have a fashion designer, trend, or iconic style you would like to bring to life? Our team is here to help! Schedule a discovery call with us.