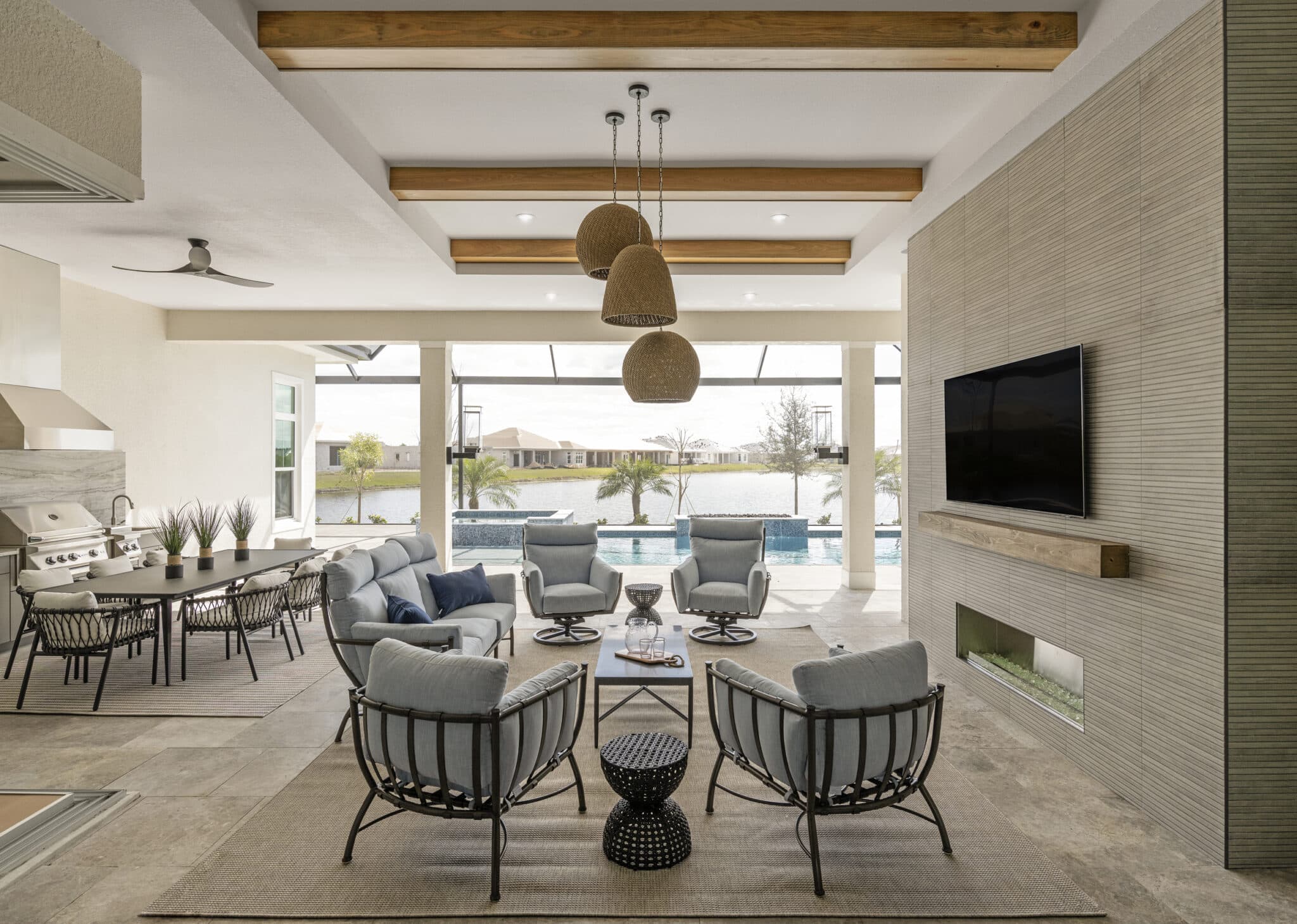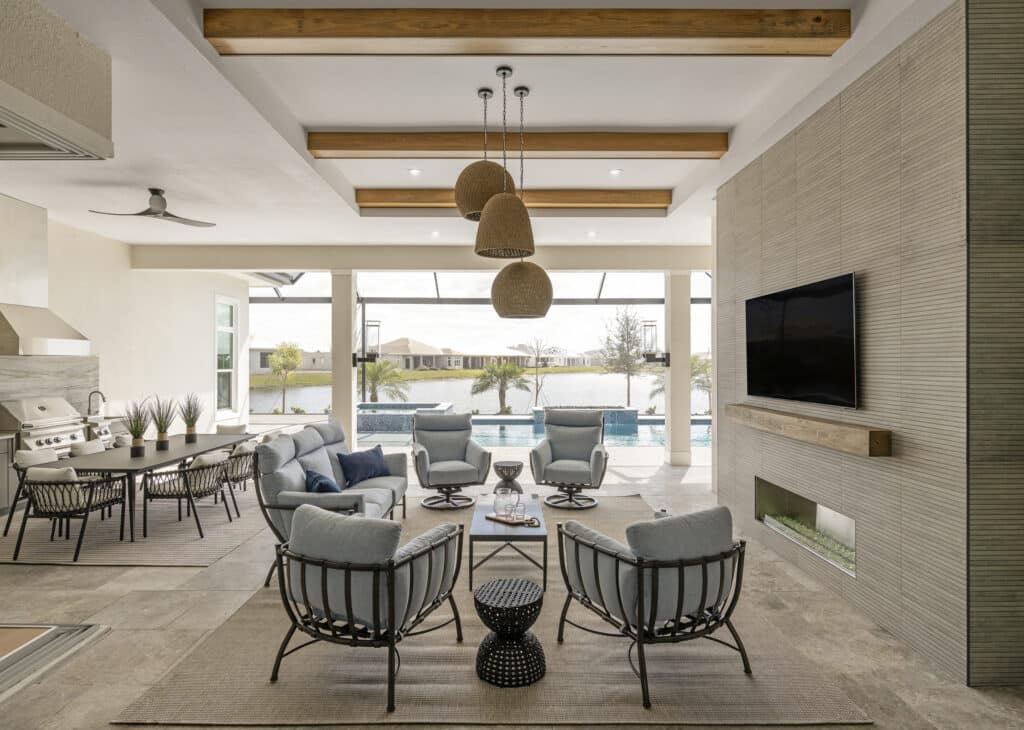 Summer is here! It's the time of year we all spend just a little bit of extra time outside. Whether it be a poolside oasis, game day destination, or just a relaxing retreat our team has a few tips and tricks you can use to design your own personal oasis.
Where to Begin?
Design Your Vision Board
Just as you would for an interior design space, an exterior design needs to have a design board filled with all the colors, textures, elements, and landscape ideas you wish to incorporate. Having a vision and a layout design style can really help piece the entire process together and bring your outdoors space to life! Not quite sure where to start on how to find your design style? Our team is here to help!
2. Know Your Space and Your Budget.
The first step in the design process is to know the amount of space you have and what your budget is going to be for the project. Whether you are planning on renovating your whole outdoor living space, or maybe just doing a little porch refresh, laying out the planning details as your first step is key.
3. Who Will Be Using Your Space?
The next important step in any design process is who is going to be utilizing the designated spaces. Is this an intimate space that will be designed to provide a relaxing retreat to you or are you looking to design a large entertaining space for all your guests to enjoy? Knowing which elements to incorporate into your space and what purpose they will serve really sets the tone and purpose for the design.
4. DIY or Contract a Specialist.
Outdoor remodels can sometimes be a daunting task, depending on the elements of the space. It's important to map out what tasks and designs you want to design and construct yourself. What elements, such as maybe a pool, you will need to designate to a specialist.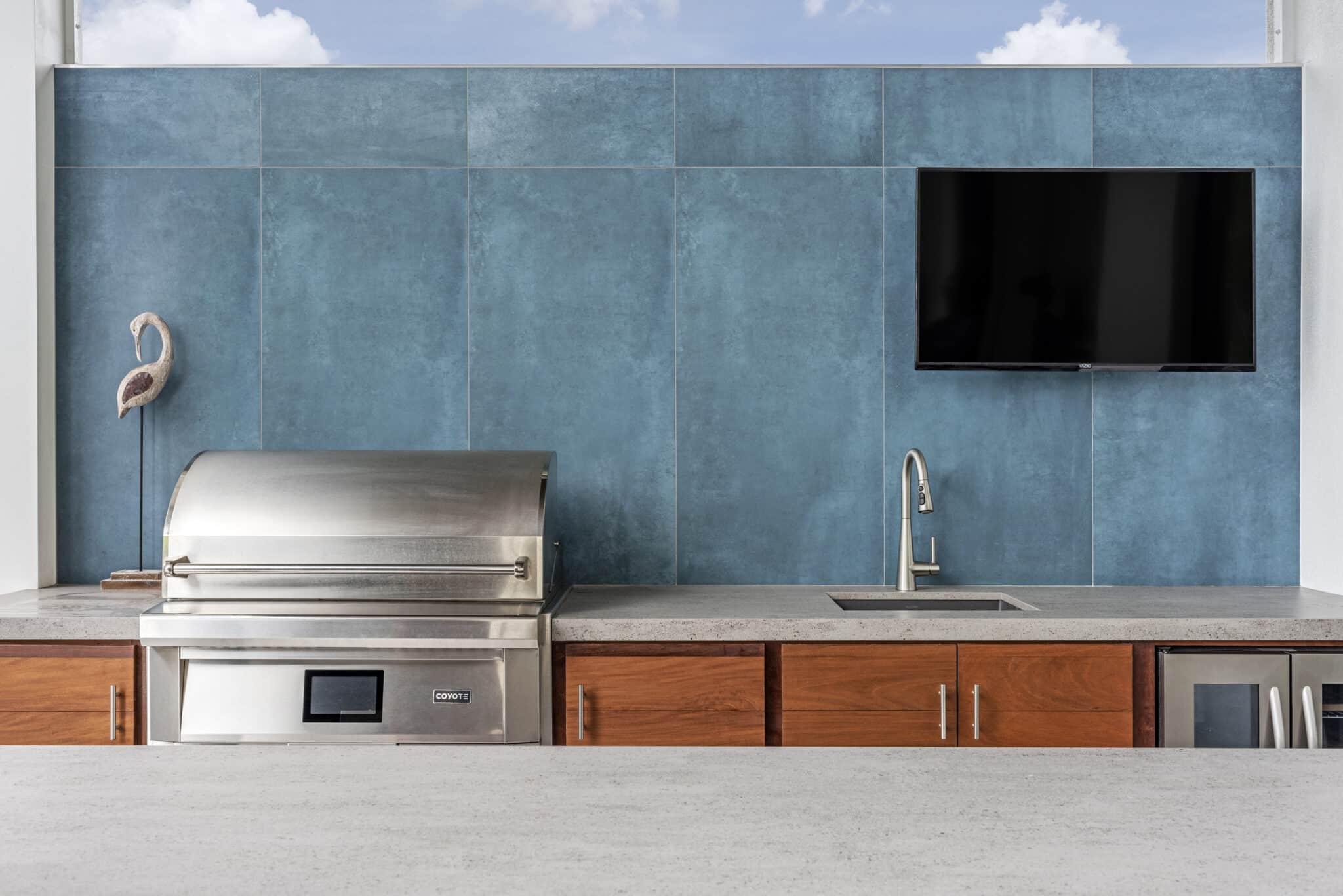 We Are Here to Help!
Our design team here at Trade Mark Interiors not only specializes in the INTERIOR home design process From Plans to Pillows®, we very much enjoy carrying over your design style to your EXTERIOR as well.
Contact us today to schedule your discovery call on how we can help transform your backyard in to your personal oasis!