Last week Tracee spent the morning with the wonderful ladies of The Suncoast View to discuss ALL the fun of fall trends and color psychology.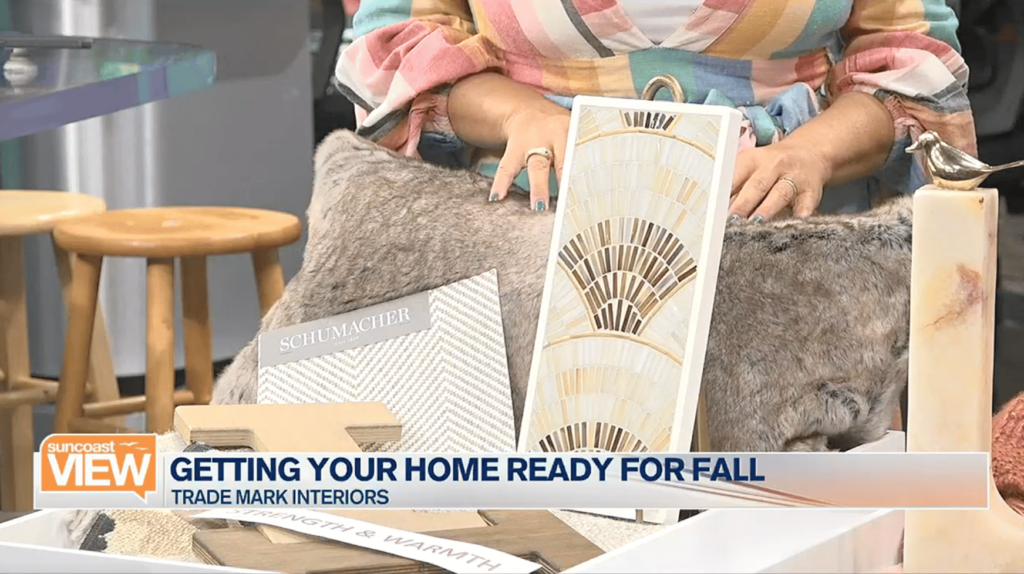 Setting The Mood with Color Psychology
While colors and patterns are often selected on what is currently trending, it's important to understand the role a color selection can play on your mood while you dwell within your space. Different colors provide different feelings based on how our brain can perceive them.

Warm Tones, darker beiges, & browns signal strength and warmth. These color combos are meant to provide a cozy and comfortable space to relax. Allowing you to unwind, and really lean into those comfy sweater weather moments.

Oranges & Reds, or "Terracotta" if you will- bring a sense of joy and energy to your space. As the leaves change outside our doors, these color combinations are a great way to bring those fall color palettes inside our four walls. Placing this color in fun accents such as comfy throw blankets, textured pillows, and scented (or unscented) candles is a great way to add a pop of fall to your space.

Whites, creams, and warm whites will provide you with purity and clarity in this seasonal change. A feeling of feeling fresh and renewal as we head into the tail end of the year.
Yellows and gold will round out your space by providing little pops of happiness and cheer. Whether that be through simple accent pieces or painting a whole new accent wall, it's a color that will SURELY brighten up your day!
Rewatch and Renew
You can see some of the vibes tray inspiration designed by the TMI team and watch the entire Suncoast View segment here

Need a seasonal refresh in your home? Our team is here to help! Contact us today to speak to us about designing Your Style of Living!