Tracee Murphy
CEO & Principal Designer, NCIDQ (FL ID 5829)
An award winning Interior Designer offering creative vision & execution for interiors.
Tracee specializes in designing spaces that reflect 'Your Style of Living', making sure that each project is unique and reflective of the homeowner or business occupying the space. While not following a singular design aesthetic for every project, Tracee does have a passion for classic styling with a relaxed & sophisticated feeling. Inviting interiors tell the best stories! Her projects include luxury residential new construction, multi-family clubhouses, & executive corporate offices.
Tracee has earned degrees in both Interior Design and Psychology, making her particularly adept at understanding her clients needs, managing multiple perspectives on a project, and creating interiors that have the most positive impact on mood & function. As a licensed Interior Designer in the state of Florida, she is regularly attending continuing education and staying abreast of the codes and requirements to maintain healthy and safe interiors.
Tracee is passionate about traveling the world, walking the beach, enjoying the "salt life", all while soaking in all the art & culture that Sarasota has to offer. She is happy to attend any wine event you would like to invite her to! Most of all, she enjoys spending time with her family and dogs, George Washington and Sophie Jo, who you'll find in the TMI Design Studio on most days.
Kristin Tolbert
Design Director, Allied ASID
Kristin has a passion for bringing a design vision to life. Her style is modern, refined comfort with hints of natural elements.
Kristin holds a Masters degree in Interior Design from Southeast Missouri State University and is an Allied member of ASID. Kristin was first introduced to the art of Interior Design as a little girl while watching and learning from the interior designer who was working on her childhood home. It was love at first sight!
A native of the Midwest, Kristin relocated to Florida in 2015 where she has gained extensive experience in high-end residential design, construction and model home merchandising.
When she's not at the TMI office, you can find her at the beach, spending time with her dog, Gus, or boxing!
Jennifer Graleski
Project Manager
Jennifer combines a long-held appreciation for classic architecture and design with a solution-driven approach to delivering outstanding residential and hospitality projects, each with a feel unique to its owner and locale.
With a passion for refined, classic design, Jennifer capture's the clients taste as well as lifestyle and travels to create homes with warmth, refinement, and casual livability that allow the clients personal aesthetic to shine.
Jennifer holds a BA in Interior Design, MA in Architecture, and MBA from Johns Hopkins University. Her stylish sensibility and ability to manage logistics of a detail driven business, partnered with 20 years in the industry, allow her to exceed expectations and deliver beautifully functional designs.
Jennifer feels truly blessed to do what she loves every day, but when not working, you can find her hiking, enjoying the beach, spending time with her energetic young family, or getting her hands dirty working on one of two home renovations currently underway.
Casey Liptak
Senior Designer
Casey believes in the importance of reflecting one's self in their personal space.
Growing up in a house full of creative thinkers, design came naturally to Casey. A graduate of Miami University (OH) with a Bachelor of Interior Design, Casey has experience working in hospitality design and is excited to bring her skill set to residential projects. Casey also has a passion for graphic design and can be found exploring the ins and outs of Photoshop in her free time.
Newly relocated to Sarasota from Cleveland, Ohio, Casey is excited to immerse herself into all that the beautiful city has to offer.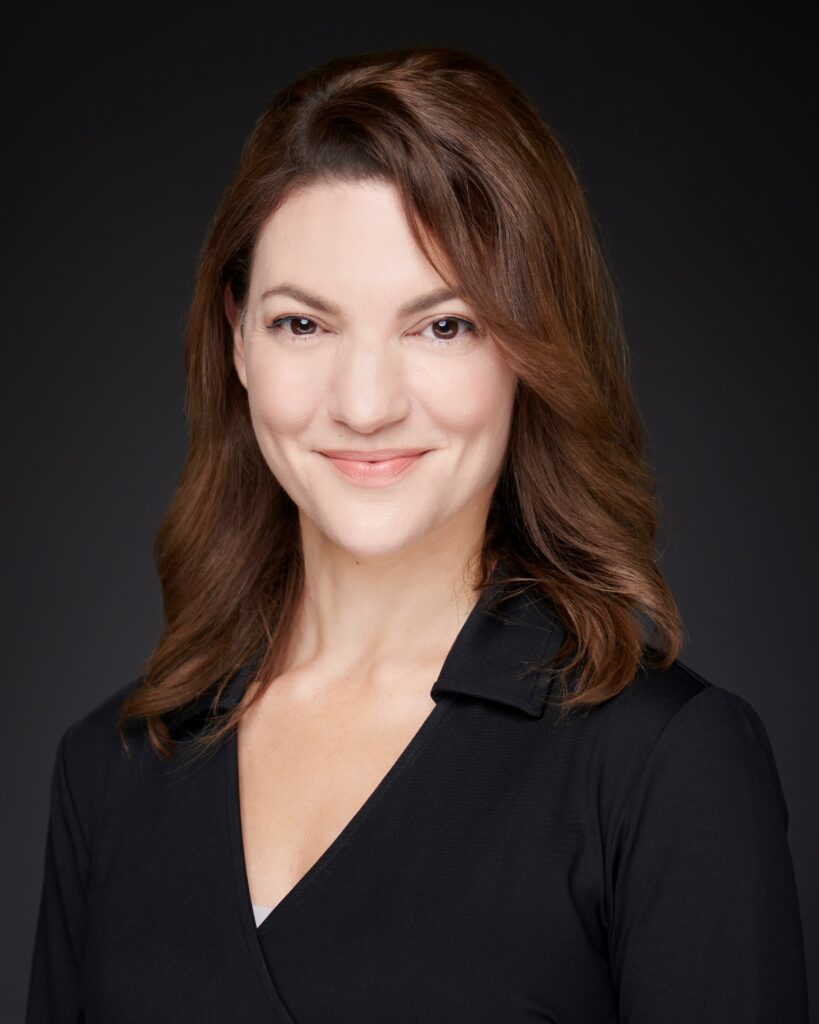 Brandy Smith
Operations Manager
With a passion for design, Brandy immerses herself in the behind-the-scenes work and planning that helps to pull together our award-winning designs. Brandy has over 10 years of experience overseeing project management and planning. She keeps all the details of our projects on track and ensures the team functions cohesively.
A native of Sarasota, Brandy is excited to be back in her hometown after a decade in Washington DC, and in 2020, she was selected for the Business Observer's list of 40 under 40 honorees! Brandy recently married her husband Daniel, and when she is not in the office, she is exploring new parks with her energetic chocolate lab, Luca.
Trade Mark Interiors is a great place to work! We are proud to provide benefits and an excellent environment for our team to thrive and succeed.
Learn more about our Sarasota-based team
George Washington
Chief Barker
Gus
Design Studio Mascot
Sophie Jo
Queen Bee