We love wallpaper! While some of you may be scarred by the wallpaper "trends" of the 70s and 80s, we are here to hopefully change your mind and show you all the amazing ways wallpaper can transform your space. In this post we are going to discuss different types of wallpaper and how to choose the right wallpaper. Scroll down for a gallery of some of our favorite picks!
Types of Wallpaper
Grasscloth & natural

: This type of wallpaper has a paper backing with a layer of vine, grass, or other natural materials on top. It can be tricky to install, but the result is incredible. Because it is not easy to clean, you should avoid using this type of wallpaper in kids' rooms and kitchens.

Vinyl

: One of the more popular types of wallpaper for commercial spaces, vinyl has a plastic coating that makes it very easy to clean. This makes it good to use in kitchens and kids' rooms.

Paper

: Paper wallpaper is a more affordable alternative to vinyl but not as easy to clean.

Gravure printed

: This method was introduced in the 1950s and is a way to print very intricate, detailed patterns on wallpaper.

Digitally printed

: Digitally printed wallpaper allows for high quality, photographic designs with almost unlimited options for what you'd like. If you have a very specific design in mind, this may be the way to go.

Fabric: Textured wallpaper made with different textiles like cotton, silk, felt and linens add a luxurious feeling to your space. This type of wallpaper can be difficult to install.
How to Choose the Right Wallpaper
First, what kind of mood are you trying to achieve in your space? Similar to color psychology, the kind of wallpaper you use can set the tone. You may be looking for more muted, neutral colors or a bold, eye-catching pattern to use for an accent wall. Or maybe you want a luxurious feel or a more natural tone. The possibilities are endless with the variety of wallpaper we can choose from.
We love Phillip Jeffries, natural textures, and unique modern patterns. Lots of "hand printed" products available now and so many cool design options. One recent install of Milton & King for a jungle nursery was very fun!
Wallpaper Inspiration
If you're still on the fence about wallpaper, we encourage you to view our gallery and see how we use wallpaper to enhance a space.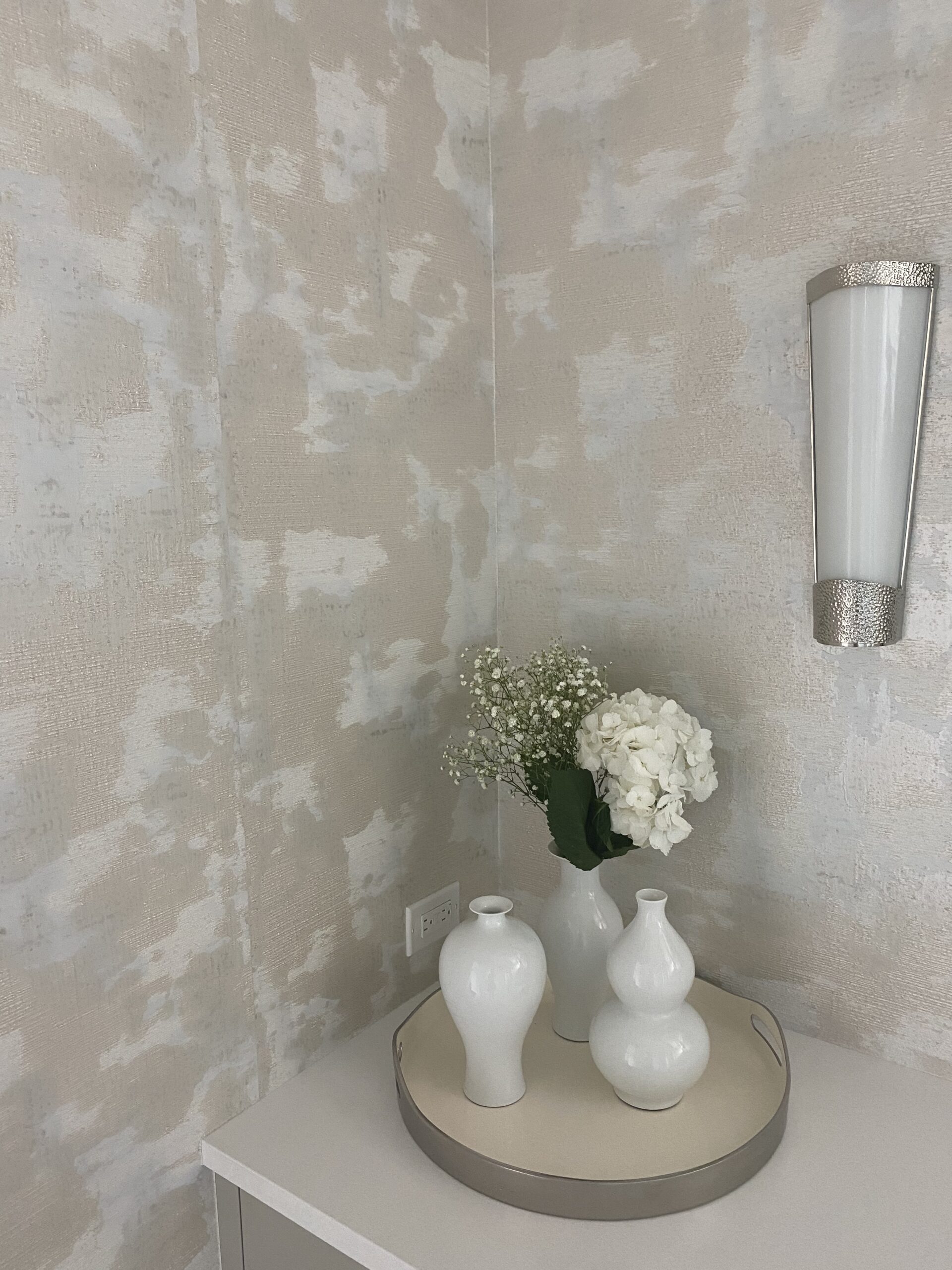 Trade Mark Interiors is a team of interior designers in Sarasota and Cleveland. We specialize in new construction and home renovations. Contact us today to schedule a consultation!