Preparing for an interior design project can be fun and exciting, but also overwhelming. Hiring a professional interior designer to help can be a surefire way to receive the final design results you are hoping to achieve.

However, not all designers and design firms are created equal. It's important to interview possible candidates to ensure you hire the right designer for your project. Being informed about your own project's wants and needs are important to know BEFORE you begin this process as it allows you to select the perfect designer for you. At Trade Mark Interiors, we pride ourselves in not only elevating our client's homes and designs but also the entire design experience.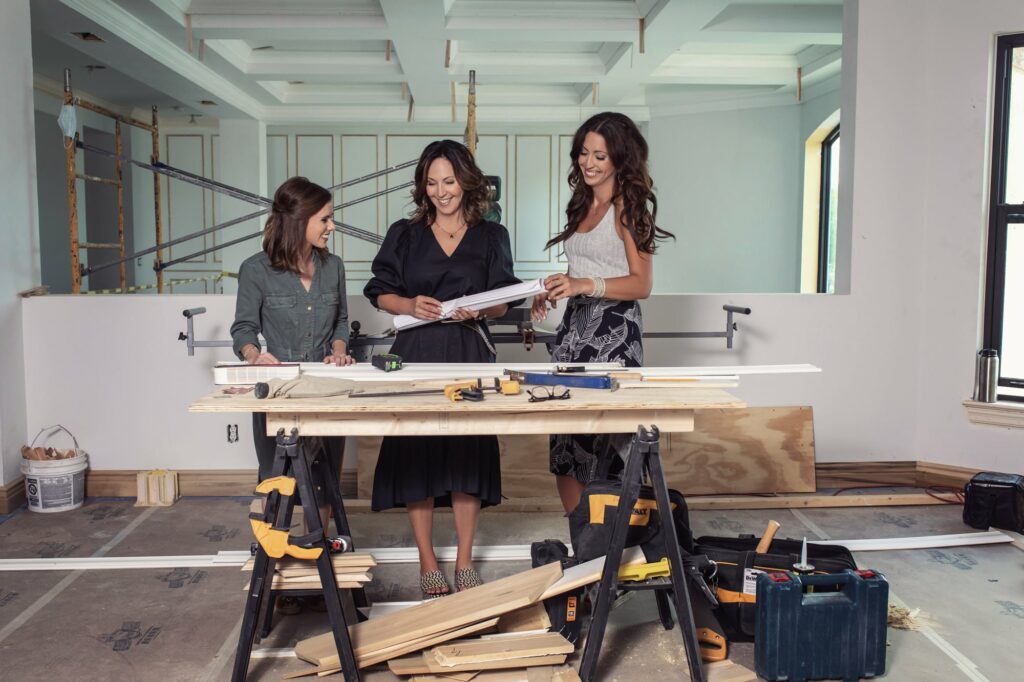 Devoted Designers
When deciding on a designer for your project it's important for you to know and understand the role that designer will provide throughout the process.

Here at Trade Mark Interiors, our team is fully devoted to your design from day one. We begin by taking the time to really understand the space. Not only its purpose and function but how the room should make you feel. We also like to learn who you are as our client and really hone in on Your Style of Living. Tracee, our principal designer, holds a degree in psychology as well as interior design. By pairing her extensive knowledge of both industries, she is able truly to understand how the design of a room will affect her client's wants, needs, and desires.

Our team also acts as an advocate and a project manager throughout your entire home build or design renovation with all of the third parties involved such as architects, general contractors, electricians, plumbers, and more.

Our team completely immerses themselves within your design and we will ensure your project is completed to your standards, From Plans to Pillows®
Your Design Style Brought to Life
In the beginning stages of building a house or redesigning a space? Perfect, We are experts in new construction interior design!

Clients often have an idea of what they would like the space to look or feel like. Some clients may have a desired color palette or texture they hope to incorporate. Here at Trade Mark Interiors, our team is here to work with you on your ideal design and help bring it to life.

Not quite sure what you want or where to even start? We specialize in that too!
Open Communication
Open Communication
Knowing what type of timeline you would like to achieve is important as it allows the designer to know your expectations from the beginning. By having this key piece of information,  the designer can set clear expectations of how, when, and if they can complete the project to your satisfaction.

Our Trade Mark Interiors team really prides itself in being open and honest with our clients throughout the design process. Keeping an open line of communication for any delays or setbacks that may happen is important to not only our team but to our clients as well.

Stylish and Knowledable
There are ALL different types of interior designers within the industry. It's important to understand and know not only the portfolio your interior designer has created but also the industry knowledge and education they carry as well.

Tracee, alongside her degrees in Interior Design and Psychology, is also NCIDQ certified and has been working in the industry for over 22 years. She understands the core values of interior design while taking the time to renew her education by attending panels and seminars as well as staying current on trends, statements, and more.

Kristin our Design Director holds a Masters degree in Interior Design and is an allied member of the American Society of Interior Designers as well.

Our Trade Mark Interiors team can often be found attending multiple design markets throughout the United States to research and visually see potential vendors, products, and decor within the interior design market to ensure we are providing you with only the best.

With a combined 40+ years of design experience at the TMI Design Studio, we truly take to heart all that we provide to our clients. We want to make our clients' design dreams come true, but also ensure that you enjoy the process while doing so.

We are ready and excited to be a potential candidate for your design process. Do you feel Trade Mark Interiors would be a great fit for YOUR upcoming design project? Let's chat!