One great thing about being an interior designer in Florida is that we get to design beautiful outdoor living spaces that can be used year round. For some of our clients, the outdoor kitchen gets used more than the indoor one!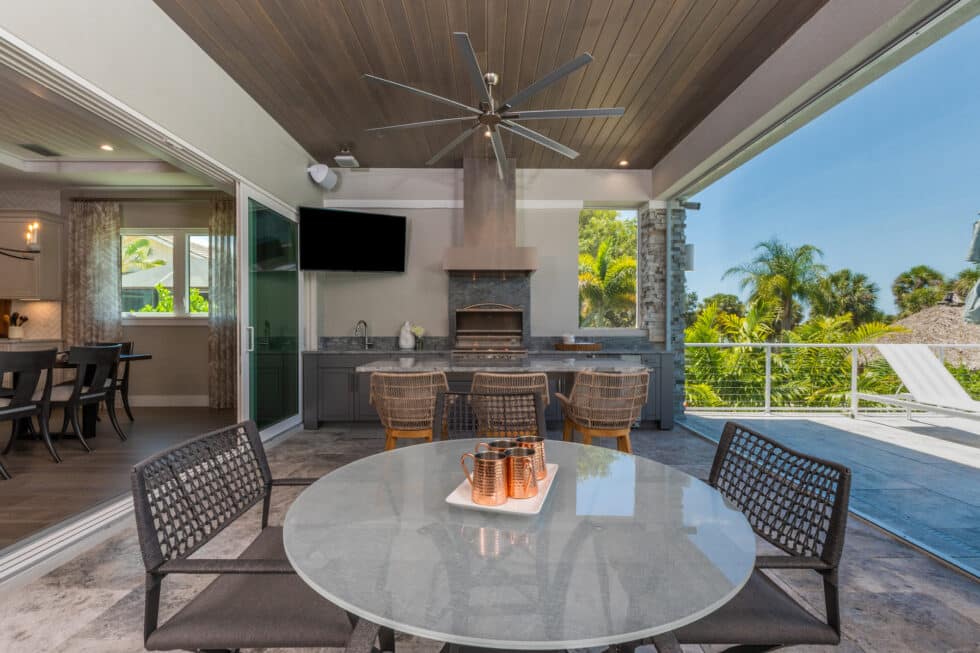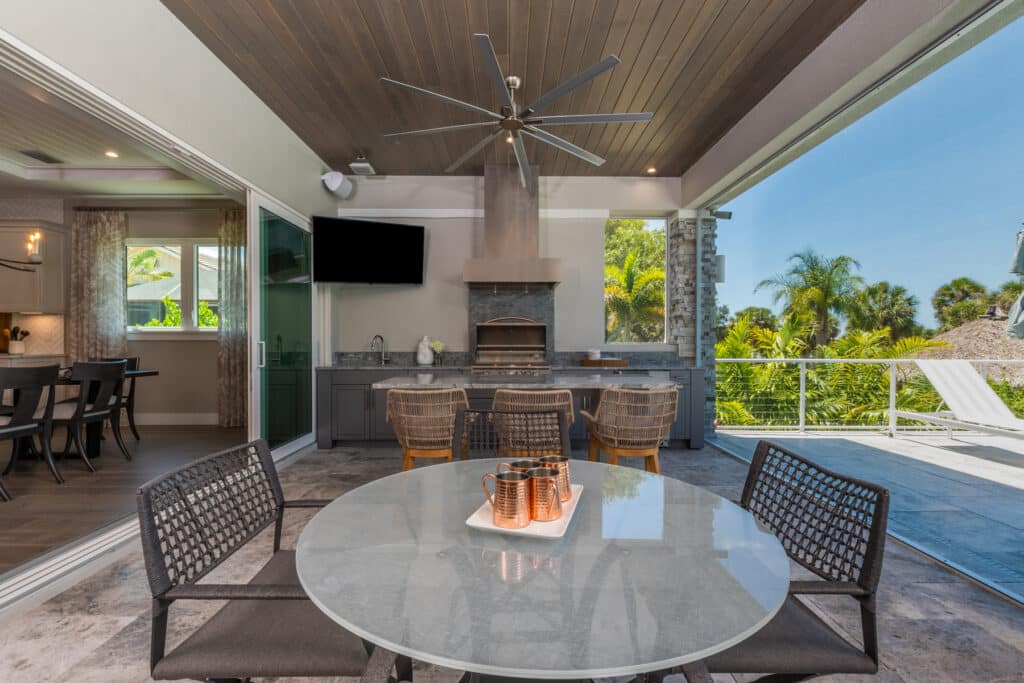 Outdoor kitchen spaces have come a long way from just having a barbecue in the backyard. High end appliances and sophisticated designs might make your indoor kitchen envious of the outdoor one. 
Here are some outdoor kitchen design ideas:
Decide if you want a fully functional outdoor kitchen or something simple. This will also depend on space and budget. 

Will your outdoor kitchen have just a grill and counter, or do you also want a sink, refrigerator, dishwasher, pizza oven, wine storage, etc? 

Have your outdoor kitchen and living area complement your backyard by bringing in natural materials, like wood and stone, and subdued colors. 

Consider having your outdoor kitchen covered to protect it from the elements. 

Materials like brick, concrete and stucco will fare better outside, as well as metal and tile finishes. 

If you live waterfront (or just love the water), consider pulling in some shades of blue to reflect your surroundings. 

Decide if you want a casual seating area or something more formal for entertaining.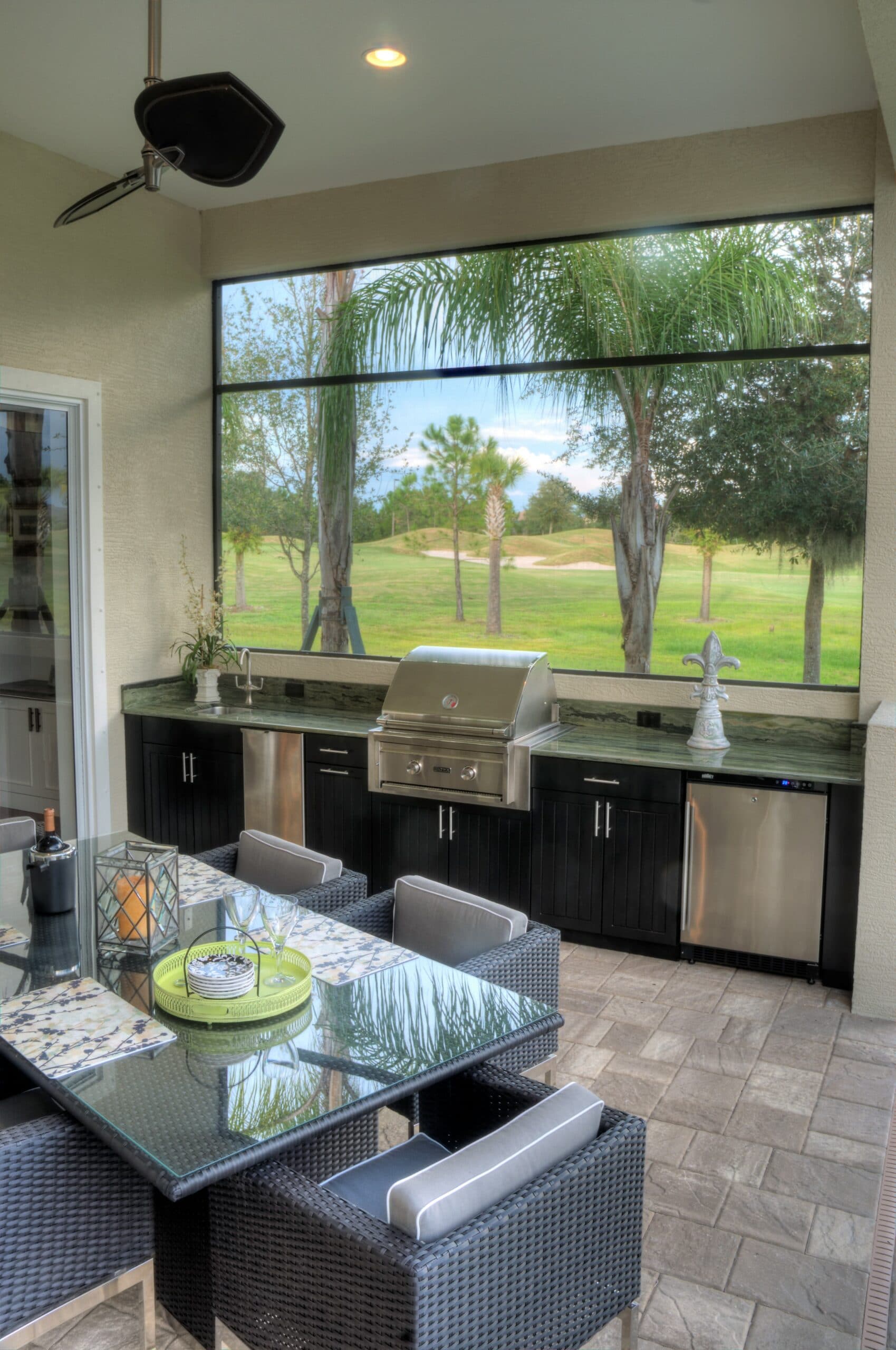 Having an interior designer assist you with your new build or renovation will ensure that the space is both functional and stylish. We will also make sure that you have any permits that you may need and address any building code issues. Designing an outdoor kitchen can also offer more freedom because there is typically more space available and less design constraints.
Remember this outdoor kitchen is for you and Your Style of Living! You can design it as simply or as elegantly as you'd like, whether it is just for you to enjoy or if you plan on doing a lot of entertaining. Our team at Trade Mark Interiors is ready to discuss your new build or home remodel.