Our interior designers in Sarasota get asked a lot of questions about trends and how-tos, so we thought we would compile some of our commonly asked questions! Make sure you are following us on Instagram for our Designer Q&A series. 
Interior Design Frequently Asked Questions
What is the best size of a mirror to hang above a wide dresser? 
There are a lot of things to take into account when making design decisions. You'll want to make sure you consider the height of the room, layout, accessories, and other things like whether the mirror is round, rectangular or square. In general, keep in mind that the mirror should be more narrow than the dresser, but bigger is always better! For example, if your dresser is 62' wide, we would suggest a rectangular mirror that is 52' or 54' inches to bring some drama to the space.
How do you lay out a gallery wall?
The most important thing is to plan and think through every option before you put anything up on the wall. Use tape or lay it out on the floor to get an idea of what you like and don't like. Another thing we like to do is mix sizes and orientations. Use pictures that are horizontal and vertical to mix it up. Also consider throwing in some textural pieces or a small sculpture to add more variety. 
How do you select grout colors? 
With a white tile, consider a light gray grout for some subtle contrast. For dark color tile or tile with a unique shape, we would use a white grout to really show off the color and pattern of the tile. For a light colored tile, we would use a grout color that blends in so there is no line. This is also dependent on the color palette of the space.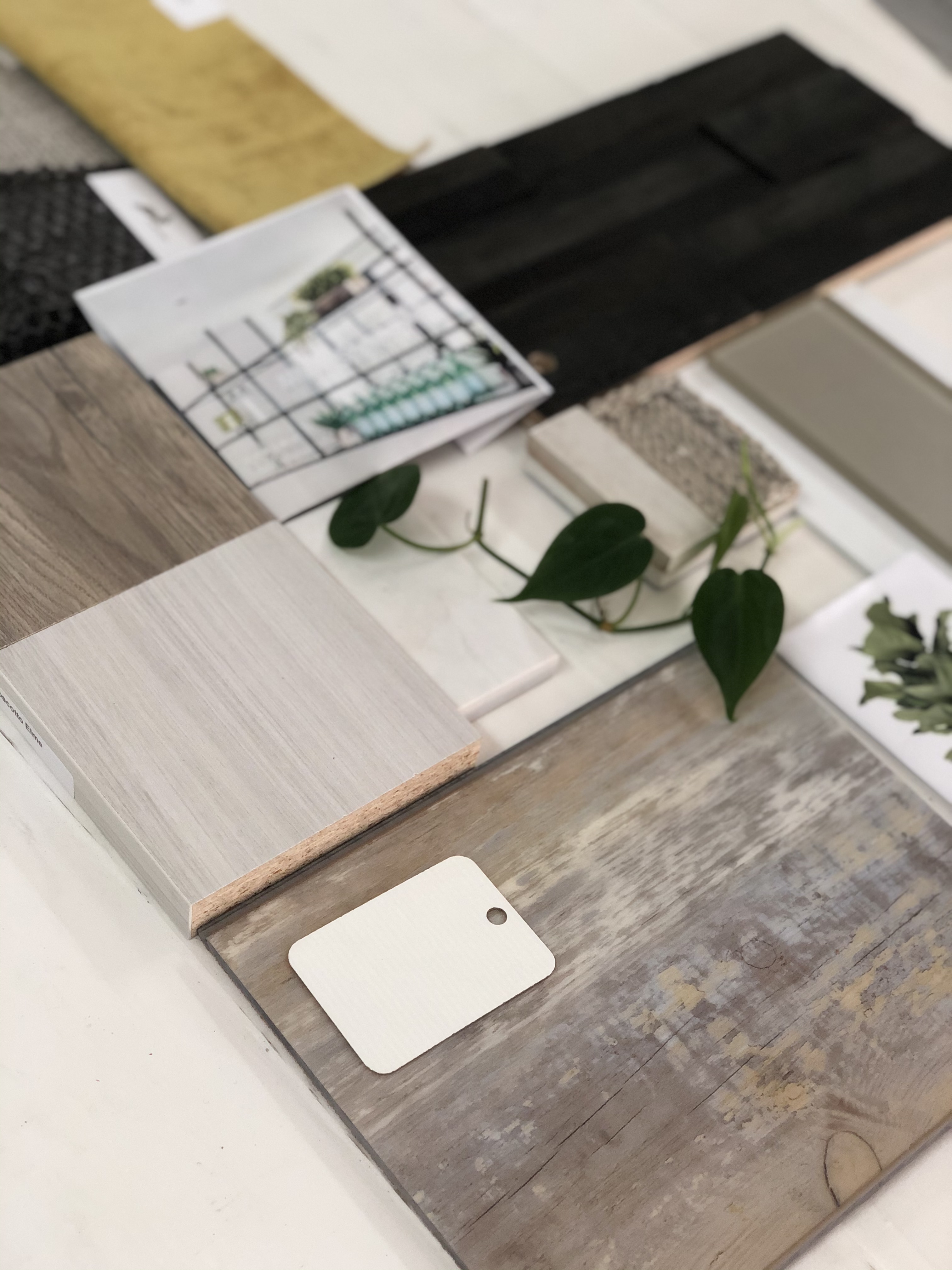 What is the difference between an interior designer and interior decorator? 
While interior designer and interior decorator are sometimes used interchangeably, there are significant differences between the two. One important difference is that licensed interior designers must have a bachelor's degree, extensive work experience, and be certified through NCIDQ. Interior designers are also involved in all aspects of the project from beginning to end while interior decorators are typically only brought in at the end of the project. Read our blog post for a full explanation of the difference between designers and decorators. 
What are things you can do in your home to help with aging in place?
Things we recommend for aging gracefully in your home is having contrasting surfaces to help with eyesight and distinguishing where different surfaces and steps are. Also, make sure your door handles are levers as those are easier to manage. This is another important topic that we have a blog post with more information. 
These are just a few of the questions we get asked. If you have a question for our Sarasota interior designers, make sure to leave a comment on Facebook or Instagram and we may answer it in our Designer Q&A IGTV series! Read part two here.